Lost and found
By A.G.Billig
Oct 21st, 2013
0 Comments
1190 Views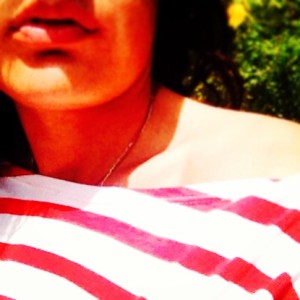 Today I'm wearing a T shirt same as yours
White and red striped
But long sleeved,
I'm beginning to grasp you
Be you,
A bit confused in the morning,
Lost.
Going through the day
Hoping to be found.
Yet hiding.
Saying that now is not the right time
Maybe tomorrow.
Only the sun is so bright today
I can't stay away
So I get back to being myself
Still wearing the same t-shirt –
It is not a matter of clothing, you see,
And live now.
Related Posts