THE NAKED REVIEWERS-BOOK OF THE MONTH
By A.G.Billig
Apr 26th, 2018
0 Comments
1417 Views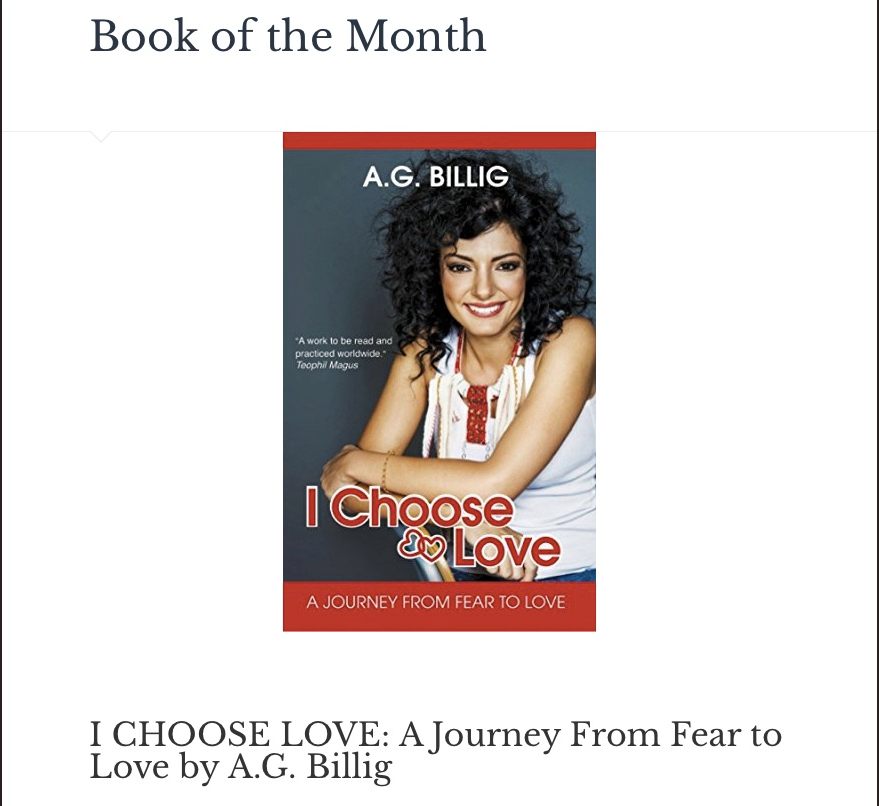 The Naked Reviewers book blog picked I Choose Love: A Journey from Fear to Love.
Here's what they say about it:
I don't read self-help books. The authors that write self-help books have good ideas, but I'm not the type of person who likes to read or listen to other people talk about themselves like that. However. I Choose Love by A. G. Billig is different. I actually enjoyed reading the book, and I found some comfort in the author's ideas.

I did find the book helpful, and I've learned a few things to take with me on my journey to a future filled with more love and happiness.

I recommend I Choose Love by A. G. Billig to everyone. You will garner some great advice and walk away with a better feeling about yourself.
Sherry  Terry
Billig's writing is very engaging and she does have a lot of great tips and insights. However, not everyone will agree with everything that she says but I would give her advice a second look. She has some really great tips in there.

Anytime someone cheats death, it changes us. Even being burglarized or having graffiti painted on your neighborhood can affect us in ways we don't understand. Fear seeps into our lives either with a leap or with baby steps. This book was Ms. Billig's way of dealing with it, and in the process, coming to love herself. And this love for our own-self, shouldn't be as hard as it is, should it? It's not something we are taught and we have a tendency to shy away from it.

Billig gives tips on meditation, breathing and how to gain that outlook on life that everyone should have. We are just too stuck in the criticism that we stab ourselves with every day.

If you'd like to start a journey of self-study and need ideas on how to improve your self-worth and confidence, give her book a try.
RA Winter
Related Posts