TERRY COFFEY: LET PEOPLE HEAR YOUR STORY
By AnDreea
Sep 15th, 2016
0 Comments
4481 Views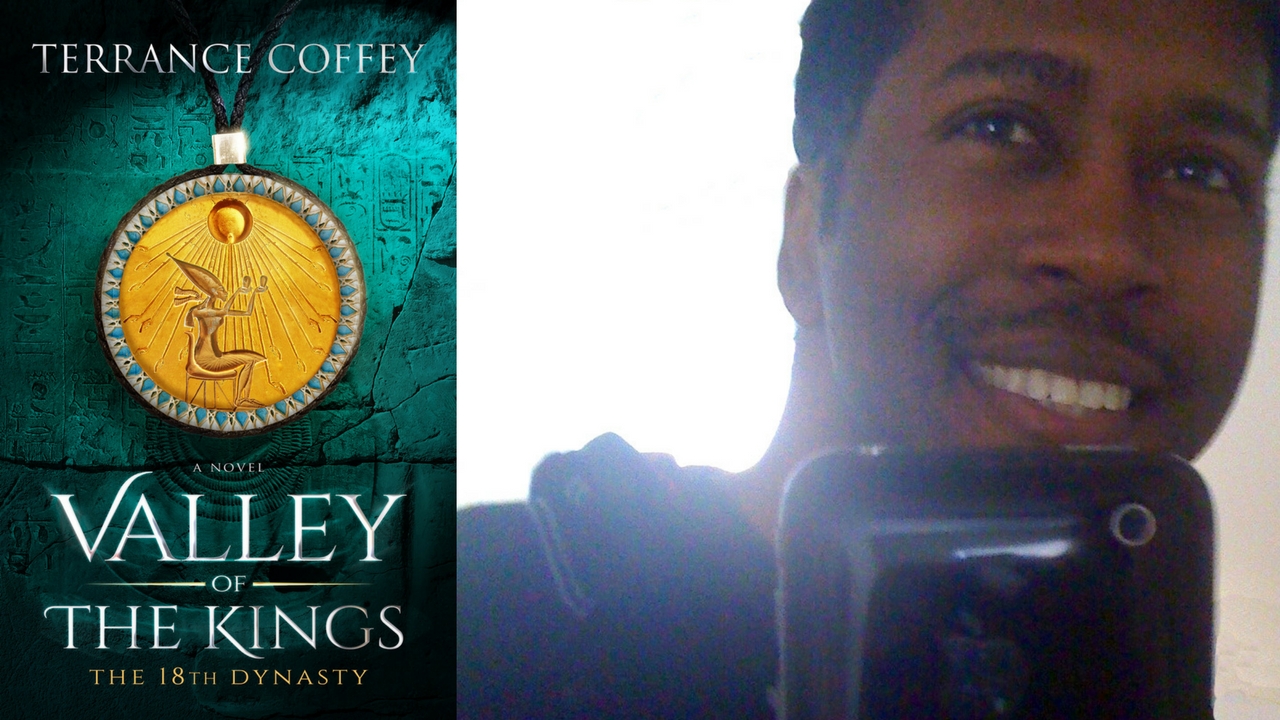 Is the composer of the famous music jingle "Always Coca-Cola" able to write an award-winning novel about Egypt?  Well, the right answer is yes. Terrance Coffey, a U.S. screenwriter, songwriter, and composer made a big-time literary debut in 2016. His novel, "Valley Of The Kings – The 18th Dynasty," was selected for Amazon's Kindle Scout program and won the 2016 International Pacific Book Award for Best Historical Fiction. In this interview, Terrance talks about the inspiration behind his book, the writing process and the major importance of marketing in generating book sales. He also reveals his secret to writing real-to-life female characters.
Your award-winning novel is set in ancient Egypt, during the 18th dynasty. Why? 
I loved history since I was in high-school. In 2002, I saw a documentary on television about king Tut, and I was fascinated with the information. They touched a bit on the story of his father, Akhenaten, who intrigued me even more. I went to the library and read tons of books about his story and his wife, Nefertiti. I decided I was going to write something about it. It was not supposed to be a book in the beginning. The first form was a script for television. Years later, I showed this script to a friend who really liked it and suggested I should write a book, a novel. The problem was that I had never written a book before.  I accepted the challenge and, a year and a half later, I finished it.
A year and a half later. That's a long time…
It was my first, so I did a lot of second-guessing. And I also wanted to make it good. I pondered over sentences and words. It was an obsession. I felt that the characters were pushing me to make it as good as I could. I wrote the book in the first person initially. But the editor said it would read better if I used the third person. That year and a half included writing the whole thing again in the third person. My goal was to make the book as interesting as possible and not to bore the reader.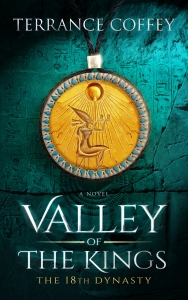 And you succeeded! Your book kept me awake for several nights in a row. One of the reasons was the story of the human soul, beyond historical facts. There are emotions and feelings in your book that modern people can relate to.
That was important, as well. These were real people who existed thousands of years ago. But in many cases, they had the same hopes, dreams,  pain, and joy we have. And I was hoping to tell their story in a way that people could relate to it, even in the political part. The political struggles of that time mirror the political struggles in this country and other countries. I also wanted to show that the female characters were strong people. And that what they did and said mattered. I wanted to make sure that they were on equal footing with the male characters.
What is the secret to  creating compelling female characters?
First of all, I think you need to love women. That makes it easier to relate to their story and sensitivity.  Female characters have always been more interesting to me because they have emotional depth.
You are a Kindle Scout winner. Kindle Scout is reader-powered publishing for new, never-before-published books. It's a place where readers help decide if a book gets published. Selected books are published by Kindle Press. Why was it important for you to be part of this program?
I was unaware of Kindle Scout when I finished. I just started sending query letters to agents, but nothing happened. As I started the process of self-publishing, I stumbled on the Internet on Kindle Scout. They said they were looking for amateur writers who have written a book that had never been published, had a cover and so on. I had all that I needed so I decided to enter. People vote for your book. I didn't expect to be picked because, in the past, they had chosen YA and fantasy books. They've been really wonderful, they are doing a pretty good job with the marketing. I feel pretty lucky.
What are the main advantages of entering Kindle Scout?
I couldn't afford to buy the marketing they are doing! One of the major reasons I considered entering Kindle Scout was that they talked about what they can do for me. They don't own the print version of the book, only the ebook version. All the royalties I generate from the print version are mine. They're only taking a percentage of the eBook version and they offer a small advance (e.n. – $1,500 advance, 50% eBook royalty rate). It was better than what I would have had if I self-published. I think they are doing a good job in offering new authors a way to get their books published and marketed and have a chance in a marketplace that's so saturated. The eBook version is available only on Amazon, but the print version is available at Barnes & Noble and even in libraries.
You won the 2016 International Pacific Book Award for Best Historical Fiction. How did this happen?
I tried to get as many reviews as possible before the book came out. I heard about Pacific Book Review, so I sent my book in. They gave a really good review. A month later,  I've got an email saying their 2016 Book Awards were coming up and they suggested I entered my book. I didn't expect to win.
What are the most important lessons you learned in the process of writing and publishing your first book?
The most important part of it is the editing. I went through eight drafts of the book and three editors (one provided by Kindle Scout). People who say they can edit their books are fooling themselves. You definitely need somebody who has a fresh eye. I enjoyed the editing process. I think I was lucky to have the editors I had because they all taught me a lot.
Did you have a writing schedule?
Every day, I would spend at least eight hours writing. Sometimes even more than that. People will never see it if you don't finish it. The whole purpose is to let people hear your story.
Related Posts