4 STEPS TO FILLING UP YOUR FEEL-GOOD TANK BEFORE CHRISTMAS
By AnDreea
Dec 13th, 2021
0 Comments
881 Views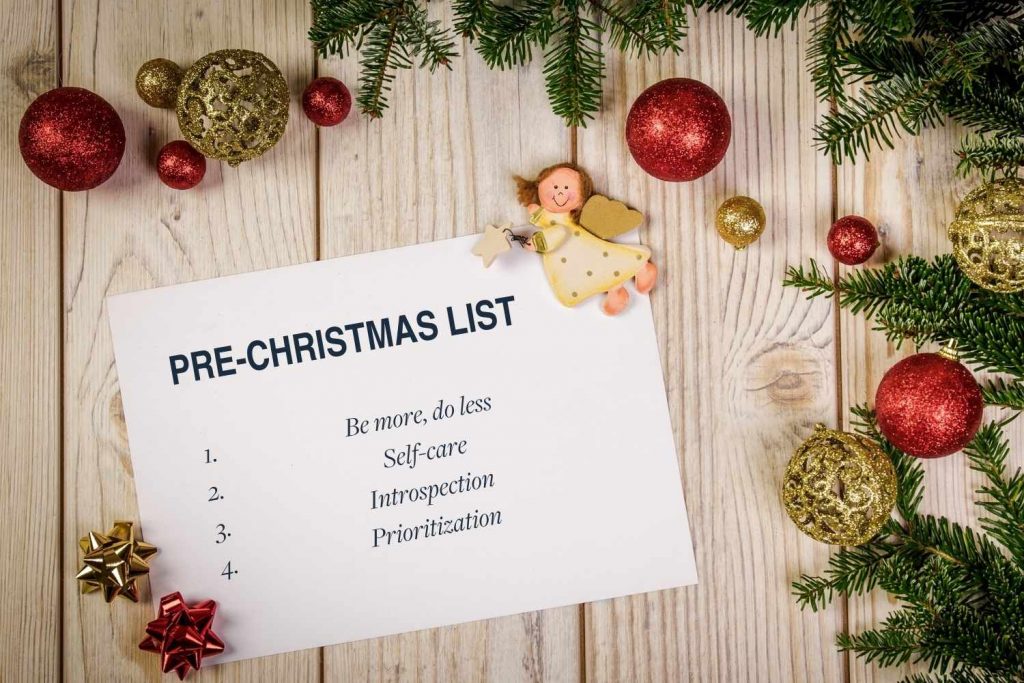 One of the major lessons I've learned during the last 18 months is to value experiences and heart-to-heart connections over things. I know I'm not the only one who feels that possessions can't replace health, kindness, or the loving embrace of a dear one. Christmas is the best time of the year to stay in our hearts and create meaningful experiences. Although we focus on doing, December is actually a month for being and also embodying the Christmas spirit.
To do that, you need to find a balance between your obligations—buying presents, decorating the house, attending your company's Christmas party, hosting Christmas dinner at your house — and nurturing yourself. Otherwise, you'll burn yourself out and feel unhappy. Here are four things I do to fill up my feel-good tank before Christmas so that I can shower my family with love and joy during this special celebration.
1. Get into the Christmas spirit.
Christmas is more than gifts, parties, shopping, and sparkling decorations. It is a time for introspection and slowing down; for bringing to the surface the joy, kindness, and love inside our hearts. To get into the Christmas spirit is to experience this state of being. Listen to calm, seasonal music. Look and see beauty all around you. Marvel at the world, whether it's a Christmas tree or a breathtaking sunset, like a child. Do something that brings you joy every day.
2. Nourish your soul.
Spend time in nature. Even a short walk in the park helps. Read your favorite childhood stories before bed. Meditate for at least ten minutes in the morning or evening, and connect with the Christmas spirit. Let your imagination run wild and write in your notebook all the wonderful ideas that come to your mind. Cultivate your feminine energy through dancing, music, and other forms of art, the food you eat, and the colors you wear.
3. Take care of your body.
Don't stop exercising at home or going to the gym just because you have a busy schedule. Set aside time for going to the sauna and massage and for nurturing your beauty and radiance. Remember how to breathe deeply and consciously to bring yourself into the present moment and reduce stress.
4. Prioritize
It's better not to do something than to do it against your will and get resentful. During busy times like the weeks before Christmas, you need to prioritize more than even. Picture your ideal Christmas in your mind's eye and make a list of what and who is important to you (include yourself on that list). Be honest with yourself and see what things you're doing because you feel you must or fear what other people would say and what is it you really want to do. Then, you can plan your times and activities accordingly.
Remember, the most beautiful Christmas gift you can give your dear ones is your joyous and loving presence. It's easy to do it when you are joyous and loving, and I hope this article on Christmas will help you feel like that :).
I'd love to hear from you and you nurture yourself during the holiday season in a comment below.
Related Posts