Sedona Mystical Adventure Tour
By A.G.Billig
Aug 15th, 2017
0 Comments
2072 Views


CONNECT WITH THE AUTHENTIC YOU AND CREATE THE LIFE YOU WANT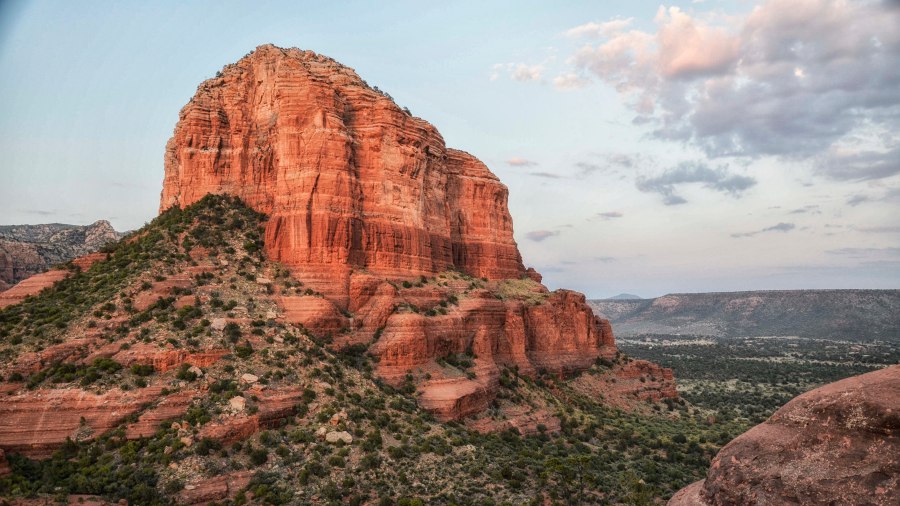 This is a ten-day mystical adventure tour into the sacred land and red rock mountains of Sedona, Arizona with its ancient Native American spirit presence and beauty. This adventure is a unique combination of sight-seeing, deep healing, and rejuvenation through spiritual practice and attunement to the energy of the Sedona vortex.
This tour is for you if you are looking to:
– Improve your life at all levels-love and relationships, health, wealth, career…
– Connect with your true self, your life purpose, your talents, and gifts…
– Clear blocks, heal childhood wounds, and overcome the deepest fears in your life…
– Rejuvenate your body, mind and soul…
– Have the time of your life and connect with like-minded souls in one of the most powerful spiritual centers on the planet sought after by people from all over the world…
The tour includes spiritual practices such as:
– Meditation, yoga, conscious breathing
– Drum blessing ceremony –sound healing dream journey
– Sweat lodge ceremony
– Clearings, energy healing, astrology consultations
But also adventure & fun:
– A one day trip to the Grand Canyon
– Visiting some of Sedona's power places, vortexes and places of beauty
– Hiking red rock mountains and wilderness trails
– Swimming in the creek and meditations with the water element
– Group exercises, energy practices, and games
– Sightseeing
– Fine dining
– Art Gallery Tour
– Drumming Workshop
Facilitators: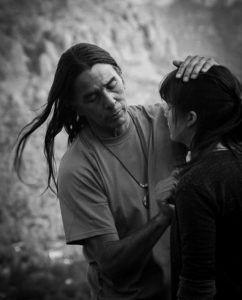 Rahelio Rodriguez – a spiritual guide, astrologer and healer who recognizes himself as an American born Toltec. For the past 30 years, Rahelio has taken thousndans of people on mystic tours in Sedona, performed at least as many healings and clearings, and officiated Native American style wedding ceremonies. His unique way of teaching and sharing shamanic wisdom and healing methods is based on a combination of wisdom teachings from both eastern Yogic traditions, Taoist wisdom, Christian mysticism and Native American shamanism. Rahelio was featured in the documentary film "The Artist and the Shaman": http://www.starrynightmovie.com/shaman.html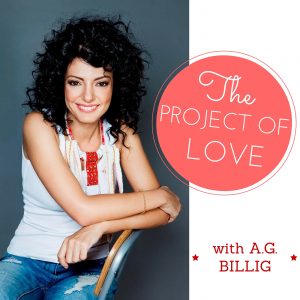 A. G. Billig – founder of The Project of Love, spiritual guide, Yoga practitioner, writer and healer,
who works with the Reiki energy, the Violet Flame, and the Archangels. Andreea knew from an early age that there is more to life than what society teaches us. Drawn to the Shamanic wisdom since her teenage years, she consciusly stepped on her spiritual journey in 2009 and discovered her life purpose a year later, during a spiritual retreat at John of God's Casa in Brazil. Her non-fiction book" I Choose Love – A Journey From Fear To Love," published in 2016, became an Amazon bestseller: https://www.amazon.com/A.G.-Billig/e/B016F1MKRS/

*******TO ENSURE YOU GET THE MOST OUT OF THIS EXPERIENCE AND WORKING WITH THE FACILITATORS, THE NUMBER OF PLACES IS LIMITED (ONLY 10)*********

Price includes:
– Quality accomodation in shared twin-bed room (10 nights) in the heart of Sedona
– 11 days of spiritual practice, healing, adventure and fun (yes, being spiritual is also about enjoying life, laughing, feeling good)
– Phoenix Airport -Sedona transfers
– A one day trip to Grand Canyon and the entrance fee
– The above listed spiritual practices and fun and adventure activities
– Welcome and farewell dinners
– Breakfast
– Sales tax, parking and forest fees
Not included:
– International airfare (where this rule apply) to Phoenix Arizona
– Additional meals
– Extras at hotel (mini bar, room service)
Terms and conditions
A down payment consisting in half of the price (that includes a USD $500 Non-Refundable deposit) is required by September 15. The rest, by October 10th.
10% discount applies to full payments made by September 15th.
Cancellation Policy
Cancellation before October 1st :- Payment refunded, minus the USD $500 Non-Refundable deposit. Cancellation between October 1st and trip commencement:- No refund given. (Hotels, Transport Companies etc require payment in full, at least one month in advance of arrival) We reserve the right to cancel the trip if minimum numbers are not reached, in which case your deposit and/or Tour payment, will be refunded in full.
For details about the price and paying options please contact us via our event Facebook page.
To see the full program, click here.
Related Posts