My longest love affair
By A.G.Billig
Nov 1st, 2013
0 Comments
1495 Views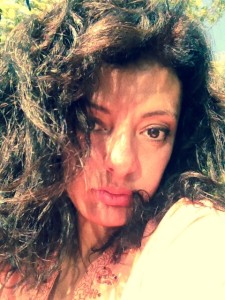 November starts with an exciting day. It's the day when Radio Romania celebrates its 85th of existence.  I always looked up to it, even after becoming a radio host myself, employed by an independent radio station. But, despite its heavy internal mechanisms and somehow, old fashioned playlist, I always believed that the best radio hosts were to be listened to there. Not only because their well-trained voices, flawless diction but because the state run radio, Radio Romania was no easy place to get. The people who had the chance to get on air and be heard by a nation, were intelligent people, with an extended cultural background and knowledge in the topic they were covering in their shows. They didn't open their mics to say some dumb or common stuff but because they had something interesting to say.  I am happy  that this celebration finds me as part of this great team. It's true, as a host for "Sala de repetitii", a flagship show broadcast by Radio3Net, the youngest offspring the big radio. But I sense some great stuff is going to happen. It's great to be back in the studio, it feels like coming back home.
My love affair with radio started in childhood. My parents used to listen to it a lot. I remember most of the programs were broadcast in AM waves. Some, on FM. Among these, a weekly show dedicated to classical music. My father used to calibrate the speakers, see they were perfectly balanced. As soon as the music started, he would lie back on the rug in our living and listen to it, his eyes closed.
When I grew up, I started listening mostly to independent radio stations. But there was one show on Radio Romania I would listen to every Friday night, hosted by this amazing guy who knew so much about music and managed to bring to the studio the most renown Romanian musicians (among them, the rock groups I loved). The next step was being involved in a radio show for teenagers broadcast by an independent radio station. The studio was small and crowded but I loved it. I loved the excitement, the preparations before but most of all the bond between us and the unseen, unknown people, the listeners. This is when I knew I wanted to be a radio host. A few months later, my dream came true. I gave up writing for.. radio. It was not a conscious choice, it just happened.
So here I am, resuming my longest love affair in my life – radio. And so damn pleased to do it!
Related Posts