BookWorks Chooses I Choose Love as Book of the Week
By A.G.Billig
Mar 5th, 2019
0 Comments
416 Views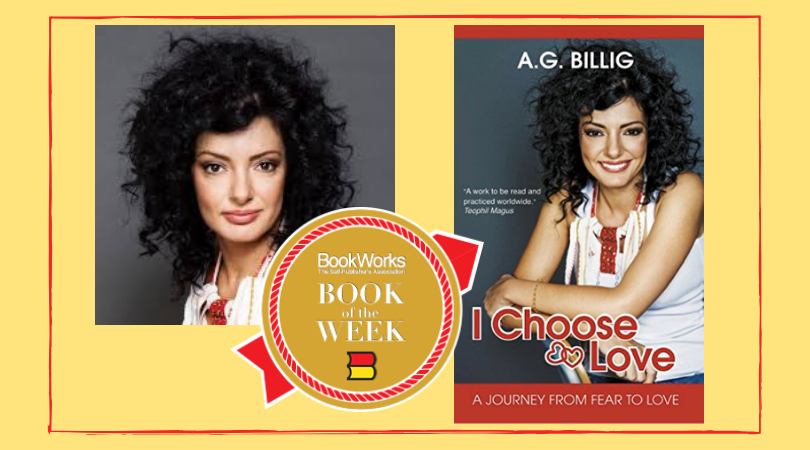 I Choose Love has been selected from hundreds of submitted titles as BookWorks' featured Book of the Week. The book is featured on the BookWorks.com homepage, Community page, and BookShop. To celebrate this moment, the eBook version of the book will be available on Amazon at a  discount price of only $3.99 for the next seven days.
I Choose Love: A Journey from Fear to Love will reveal to you the secrets that helped millions of people to find true love. Whether you are in a romantic relationship or looking for your ideal life partner, A. G. Billig's proven approach to freeing oneself from the tyranny of fear, false beliefs, and self-imposed limitations will help you to experience true love starting today.
Inspired by her personal journey to becoming a loving human being, A.G.Billig – author, radio host, certified trainer and Reiki practitioner interweaves real stories with ancient wisdom. The empowering messages and tools presented in I Choose Love: A Journey From Fear To Love are the result of her encounters with spiritual teachers and healers such as Neale Donald Walsch and John of God, the study of ancient wisdom and seven years of spiritual practice.
I Choose Love: A Journey from Fear to Love will empower you to:
Find and experience true love
Become the kind of person other people fall in love with and admire
Boost up your self-confidence, self-worth, and attractiveness factor
Feel and look younger, healthier, and happier
I Choose Love: A Journey from Fear to Love is more than a relationship book. It is a powerful and transformational handbook for awakening your heart, reaffirming your direction in life, and experiencing love every day.
BookWorks is an online hub for indie publishing, the place where Experts share and teach to build the next generation of bestsellers. Its members include first-time authors and seasoned pros, as well as professional service providers like editors and cover designers, and the BW Team of recognized experts, who share their insider knowledge.
Related Posts